All Blog
Save on your favorite gummies!
by Christopher Ferraro on Nov 08, 2023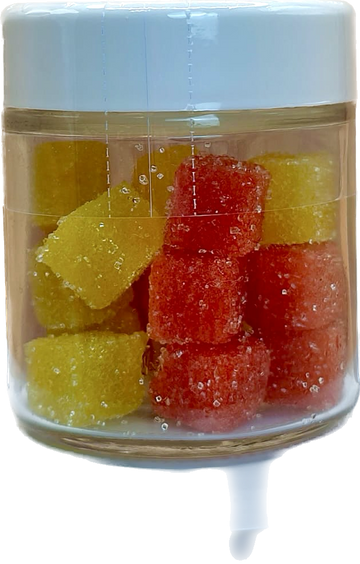 At Higher Flour, we take pride in not just offering premium products, but also in ensuring that our customers receive the best deals. Our latest offer revolves around our enticing and tantalizing gummies, an in-house creation made right at our Holiday, FL location.
Savor the Deal: Save 5% with 3 Jars of Gummies

Unveiling an exclusive deal, Higher Flour introduces an opportunity for you to save 5% on our delightful gummies when you purchase 3 jars. Crafted in-house with precision, each gummy is infused with a perfect dose of 25 mg Delta 8 THC, bringing a touch of bliss to your indulgence.

Quality Meets Simplicity: Simple, Vegan, Organic, and Natural Ingredients

What sets our gummies apart is our dedication to simplicity without compromising on quality. Made with straightforward, vegan, and organic ingredients, these treats are both natural and exceptionally enjoyable. Moreover, with less than 1g of sugar per gummy, you can relish guilt-free sweetness.

Ideal for Regular Use: Perfect for Daily Regimens

This deal caters perfectly to individuals who incorporate gummies into their daily routine. Whether for relaxation, unwinding, or as part of a wellness regimen, our gummies are designed to complement your lifestyle seamlessly.

Longevity without Preservatives: Lasting Freshness for a Year

We value freshness without the need for artificial preservatives. Our gummies boast a shelf life of one year, ensuring that the quality and flavor remain intact without compromising your desire for natural, organic products.

At Higher Flour, we're passionate about delivering excellence, and our gummy deal stands as a testament to our commitment. Elevate your experience with our gummies while unlocking a fantastic offer that provides both value and satisfaction.

Indulge responsibly, relish the goodness of our gummies, and seize the savings of Higher Flour's 3-jar gummy deal today.